Blue Coast Savings Consultants Finds That 80 % of Manufacturers Can Save with Research and Development Credits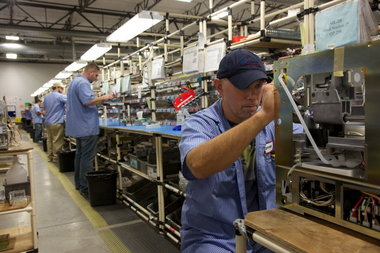 In 1981, the Economic Recovery Tax Act was created to influence innovation and research practices in the United States.  This economic stimulus provided a new way for companies to improve and create products without the high expense.  Around 80% of manufacturers can qualify for R&D credits.  Small businesses to large corporations can use R&D credits to cover wages, supplies, and other research efforts.  Our Blue Coast Savings Consultants Advisors can earn a revenue stream from helping companies discover and leverage their own Tax Credits.
Interestingly, not all research meets the requirements for R&D credits.  Only technological research qualifies for R&D credits.   The following companies generally qualify for an R&D credit:
Manufacturing
Fabrication
Engineering
New Product & Process Development
Developing New Concepts or Technologies
Design and Testing
Prototyping or Modeling
Software Development or Improvement
Integration of new machinery
Automation of internal processes
Developing tools, molds, and/or dies
Developing or applying for Patents
As mentioned above, 80% of manufacturers can qualify for R&D credits.  Unfortunately, only half of eligible businesses take advantage of this savings opportunity.  As a Blue Coast Advisor, you have the opportunity to save businesses money and make your own.  Blue Coast Savings Consultants provides superior services and resources to help you get the R&D tax credit to advance your business at no cost to you!  Click here for more information on this savings opportunity.
To understand the full breadth of Blue Coast Savings Consultants Service offerings, please click here to find out more. If you are interested in this unique business opportunity, contact us to see if you qualify or View Our Webinar.