Credit Card Class Action Creates Massive Business Opportunity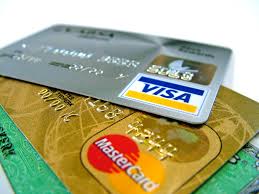 There's a remarkable Business Opportunity disguised as a $7.25 Billion Lawsuit. What is the Business Opportunity? Walk into any local business and show them how there is an opportunity to recover over-charges for Credit Card Fees from the last 8 years and YOU can get paid based on the amount due to them. The business AND you are going to get paid.
What's the lawsuit all about? Briefly – money. The credit card companies (Visa and MasterCard) are accused of over-charging clients (Merchants who accept credit cards) for transactions and also directing payments via costlier (rather than more economical methods) and they owe the money back to the Merchants. The period covered is from January 1, 2004 to the Present! They have agreed to a fund of over $6 Billion to reimburse clients and over $1 Billion in savings going forward. And this is only Mastercard and Visa. The American Express and Discover folks are next!
Blue Coast Savings Consultants Advisors along with our Partners across the country have enrolled over 10,000 clients in this class action lawsuit to date. Being a consultant – it's key to get in front of business owners. There is no better way to get in the door to potential customers than to walk in to a local business and talk about giving someone money back – you're "Santa Claus" and who doesn't love Santa? It doesn't get easier than this.
We actually have a program at Blue Coast where we can send out 1,000 direct mail pieces specific to the Visa/MC class action lawsuit in your local area with your information already filled out for potential clients to enroll in the class action. Not only is this a great door opener and a "gift" but it also allows our advisors to get in the door to discuss our many other Savings Programs like the Credit Card Audit program to get "now Money". From there, you can run your Business Savings Assessment tool (A unique Savings program our Blue Coast Savings Advisors can use with your clients) to identify even more business savings with that business owner.
How can you get involved? Start your own Savings Consulting Business and use our Blue Coast service offerings as your company's back office. When you Start a Business, you are attempting to create value for business owners. With this Class Action and the many other Blue Coast offerings you are creating immediate value. What a great opportunity to be able to walk into a business and be able to give them money over the last 8 years, coupled with a powerful marketing tool to over 1,000 companies in your local area that we can help facilitate for you.
Read our Website and BLOG for a description of all of the other services we offer clients to save them money.
Starting a business as a Blue Coast Advisor could not be easier. Take the next step, View Our Webinar and learn why Blue Coast Savings Consultants is the best Business Opportunity in America right now.