Vendor Compliance Screening a Revenue Source?
Business owners and operators often overlook the risks involved with contracting outside vendors to provide supplies, transportation, services, etc..  Without proper compliance, a business can be liable for any mistakes or harm committed.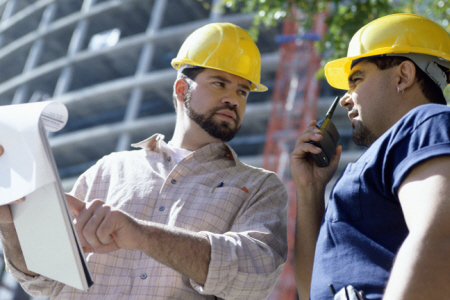 What if you could start a business that offers a FREE service to clients or prospects that actually reduces liability costs and provides peace of mind?  As an Advisor with Blue Coast Savings Consultants you can!  One of our services is a free, comprehensive Vendor Compliance Screening for eligible clients.  This screening ensures your client's vendors are compliant with both Federal Law AND requirements specific to each individual client…all at no cost to the client.  You receive residual income for each client that continues to participate in the Vendor Compliance Screening program.
What is Vendor Compliance Screening?
Essentially, Vendor Compliance Screening (VCS) is a background check of a client's vendors to ensure they are properly insured, accredited, and have no major red flags.  This procedure ensures the vendors comply with Federal Law as well as additional requirements to each client for the specific type of industry they operate within.  VCS turns the burden of proof from the client to the vendor by creating a standardized, non-discriminatory set of rules for all vendors to follow.  Additionally, the client will have 24/7 access to the vendor database and may receive automated vendor status notifications.  Whether the client or prospect is starting a business, or is an established corporation, they can qualify for this service.  Check out our video here.
What is the benefit for the Vendor? 
Once a vendor is approved, they will be entered into our National Directory of Verified Vendors.  Every certified vendor will receive a verified vendor logo to display on their website.  Similarly to the client, the vendor will have 24/7 access to the system to manage the account and provide updates as necessary as well as receive automated reminders for document renewal dates.  This is a true competitive advantage against other, non-verified vendors.
The following services can be included in a customized Vendor Compliance Screening package:
Verify Business Entity Status and Identity
Verify Personal Identity of the Principal
Annual W-9 Management for each Vendor
Liability Insurance Tracking and Monitoring
Professional Business, Trade License, and Bond Verification
Workman's Compensation Verification
Criminal Background and Sex Offender Reports and OFAC access
Corporate Bankruptcies, Tax Lien, and Judgment Search or Business Credit Reports
Business to Business Verification
Better Business Bureau Search
On-Going Monthly Criminal Monitoring (no additional cost)
Along with peace of mind, you can offer each client or prospect a liability reducing program at no out-of-pocket cost.  We simply charge each vendor a compliance fee to allow us to do the background check.  If they qualify, they then receive the verified vendor status with a logo for the website and a listing in our National Verified Vendor Database.  If the vendor values the client's business, they will have no problem paying a minimal fee to show compliance – that's just good business!
If you are looking to start a business as a consultant or looking for a franchise opportunity, consider Business Consulting.  Blue Coast Savings Consultants offers a turn-key business opportunity much like that of a franchise except that there are no ongoing royalties to be paid and there is a low initial licensing fee. Learn more about what's included and the investment required when you become a Blue Coast Savings Consultant.
At Blue Coast we also have proven marketing strategies and numerous tools and programs to help you succeed as a Business Savings Consultant. View our webinar to learn more.